INTERCROSS PRIORITY PATH
Intercross Priority Path information has been added to the Guide to Gardening as well as detailed analysis on the Intercross Priority Path page.
5.3 PRELIMINARY PATCH NOTES
The 5.3 Preliminary Patch Notes have been put online. We are actually getting a new seed that we can use in crossbreeding (Allagan Melon Seed):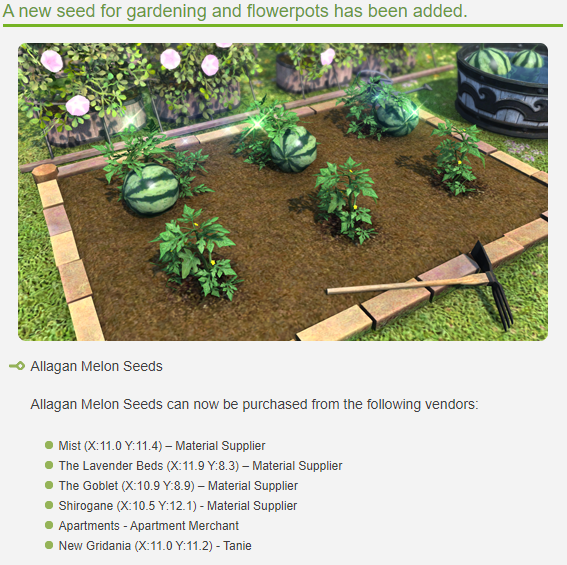 We will also be getting a new flowerpot seed (Cosmos Seed):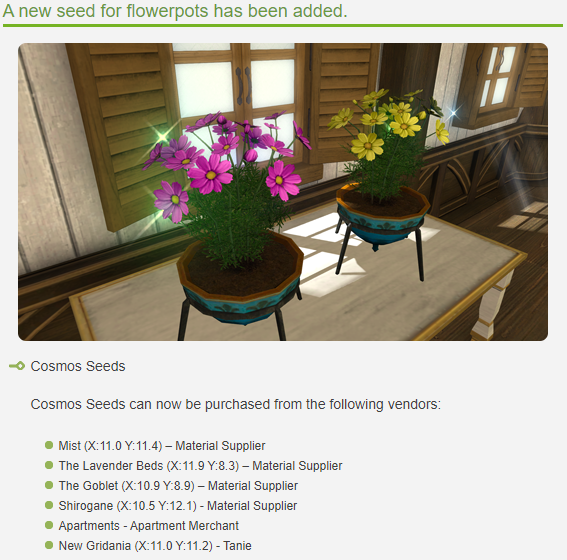 HARVESTABLE FLOWERPOT MODELS ADDED
Many players have said they like to keep their flowers in the pots they are grown in as some of the models are larger (looking at you Shroud Cherry) and have the sparkling effect. In response I decided to take screenshots of every flower's harvestable model in each of their nine colors.
You can view them on the Flowerpot Gallery page. Each flower is now broken up into two sections: Vase Models and Harvestable Models.